Keyword Gap Analysis Influences the E-commerce Industry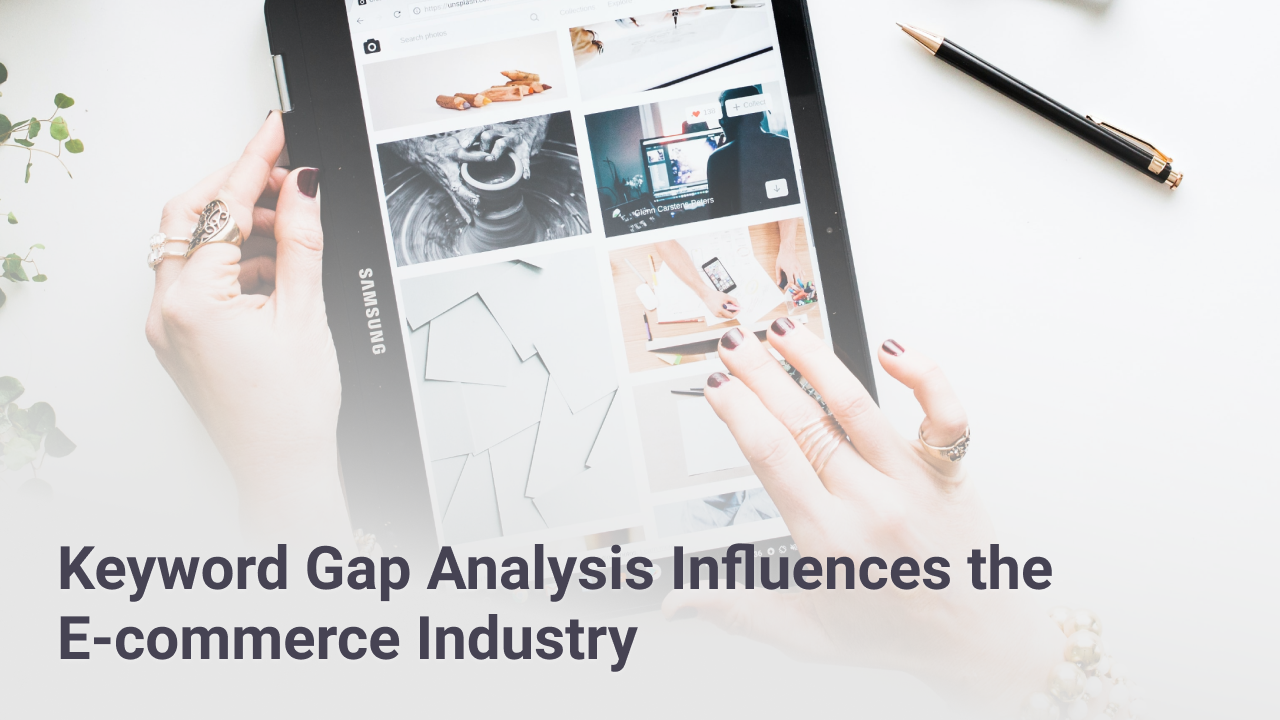 Definition Of E-commerce
According to Shopify, e-commerce, or electronic commerce refers to the transaction where goods or services are bought or sold using the internet. It also involves the transfer of money online and the data used to execute these transactions. 
Why has the e-commerce industry grown so much? What caused it to boom? 
Well, we are no stranger to the pandemic that began in 2019 where all businesses were forced to change their business model to online. This is where the global e-commerce industry flew to the moon and is estimated to have a market value of 4.89 trillion US dollars in 2021.
Due to the lower barriers of entry to most e-commerce platforms, more products and services around the world can be sold and bought into non-native markets via online sales and marketing. 
This shows that borderless e-commerce is becoming a profitable option for online retailers globally with China taking the lead with total online sales just under the $2.8 trillion mark. 
It is clearly evident that the new norm is definitely online shopping. 
Types Of E-commerce
There are generally four main types of e-commerce business models that every online store adopts. 
When a business sells goods or services to another business. For instance, a business sells software such as Tidio which is an online chat box for online businesses. 
When a business sells goods or services to end-users or individual consumers. This is the most common business model (e.g. You buy new clothes from an online retailer).
When a consumer sells goods or services to another consumer. For example, when you sell your preloved clothes to another individual or your used things that are still in good condition.
When a consumer sells their own products or services to a business or organization. To give an illustration, you know how you see some influencers on Instagram promote some businesses' products or services, they do it for a fee in return for online exposure. Another example could be an artist selling their handcrafted art on Etsy and so on. 

You can check out our previous post to learn and understand more about your consumer buying behavior and integrate the knowledge into your e-commerce journey!
The Fierce Competition Within The E-commerce Industry
Ever since the pandemic hit, there are more online businesses emerging, which obviously means more competition. To date, there are approximately 24 million e-commerce sites across the world and 3.4 billion e-commerce users worldwide.
With all that competition, how are you gonna come out on the top? How are you gonna dominate the competition?
Though the rise of e-commerce makes it hard for you to do as well as your competitors, it's not impossible. You can maybe leave big companies like Amazon or Alibaba for another day, but for now, focus on the competitors that are performing slightly better than you. 
To start off the competitive analysis, you must first list out your competitors and carry out keyword gap analysis in order to outdo your competitors.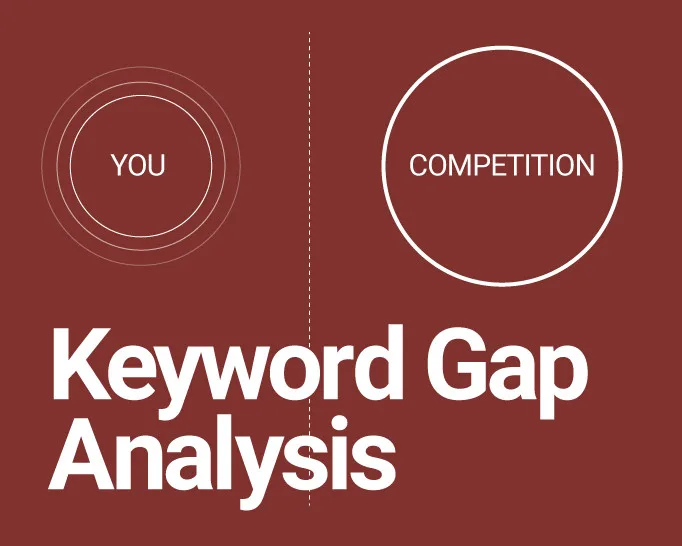 How Does Keyword Gap Analysis Play A Role Here?
Basically, keyword gap analysis is a process that lets you run a competitive analysis on the keywords that drives your competitor's traffic.
With keyword gap analysis, you can:
Uncover high-valued keywords that your competitors are ranking for
Find keyword opportunities or "low-hanging fruit" quickly
Discover questions that readers ask, and then try to address them
Obtain higher SERP visibility as you uncover keywords you never thought of
With all these benefits mentioned, now you can learn and understand how you can perform better than your competitors. 
Learning from your competitor can help you spot new trends and predict market shifts. Into the bargain, you can determine what are the potential barriers within your niche and be able to make better-informed choices. 
The point of keyword gap analysis is to identify keywords that your competitors don't rank for. That way, you are actually learning about your competitors. Here are some step-by-step to help you do so:
1. List out your competitor(s)
You need to know who you are up against. To make things easier, you can segregate your list of competitors into:
Direct competitors: Those who have an identical or similar service or products to your own. 
Aspirational competitors: The ones you aspire to be like. These competitors are the ones you plan to succeed with. 
Indirect competitors: These are the competitors that are harder to detect or less obvious. Because their material ranks for similar searches and search results, these less obvious competitors get the attention of your target audience.
Knowing who your competitors are and what they have to offer can help you to develop your products, services, and marketing. It will also enable you to communicate with your target audience and set competitive rates in order to manage market challenges.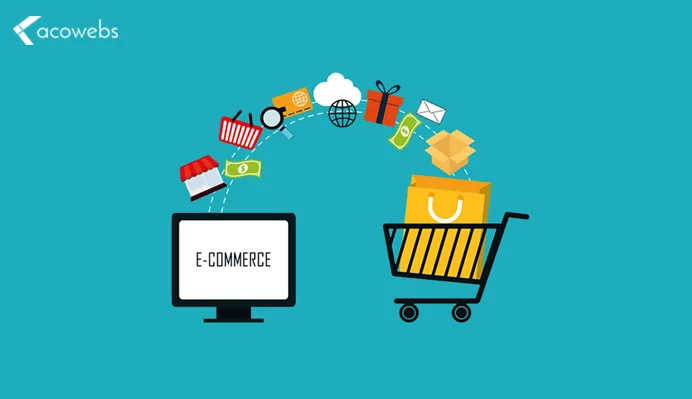 2. Identify and compare the keywords that you and your competitors have
a. Keywords they rank, but you don't.
This is a list of keyword opportunities for you. Most likely, your competitors have done the SEO and identified the significant keywords that your target audiences are looking for.
Here, you need to identify decent volume, valuable keywords missing from your list and add them to your keyword strategy. You can target them by analyzing Google's search results and finding gaps that will allow you to create better content. 
You can use RankingGap to find out the keywords missing in your website by comparing yours to your competitors' websites!
b. What are their ranking keywords like? 
After compiling the list of keywords that your competitors rank for, you need to further sort them out into plurals/singular, long-tail/short-tail, etc.
This is crucial because you would know which type of keyword form to target. 
Most of the time they are long-tail keywords as it can be one of the biggest opportunities for increasing organic traffic. High-volume keywords have too much competition so you need to be strategic and try to target long-tailed keywords with high search intent. 
For example, instead of just using generic keywords like "restaurant equipment," you can focus on more specific variations like "ice cream sundae machines for fast-food restaurants". More specific phrases will appeal to a more targeted audience, so while there may be less search volume, you'll become a top choice for Google to serve up for those search terms.
c. Amount of keywords your competitor included per page.
You can also take note of the number of keywords your competitor included in a page. Get the average amount and try to only include valuable target keywords, and avoid "keyword stuffing". 
d. The type of content surrounding a particular high-ranking keyword.
Here, you would need to do some content gap analysis. You need to study the content structure of your competitor to identify topics and keywords for which they presently rank better so that you can also target them in your new content.
3. Categorize and filter competitor keywords base on what you identified
If you want your keyword gap analysis to be more efficient, categorise and filter your keywords.
You should include as many categories as possible to acquire the most successful keywords. Using a spreadsheet, categorise and mark the keywords. You must search the keyword collection to the point where you can locate keywords that do not belong to any certain group.
4. Categorize and label your filtered keywords.
Now that you have your filtered keywords on hand, it's time to put a label on them. 
You can do that using Moz Keyword Labels. Keyword Labels are a great way to organise and classify your Tracked Keywords. It can also assist to categorise keywords as you go if you're adding a lot of them on a regular basis. 
Labeling as you go can help with data segmentation later because adding new keywords can affect your Search Visibility score. 
Tip: Depending on what niche you are in, create your label and categories for the keywords.
5. List out data such as ranking, volume, CPC, competition, etc. 
This step is optional, but it could give you great insights. 
You can use some tools available like Google AdWords Keyword Tool. Here are what each of the columns displayed in the Google AdWords Keyword Tool will tell you about each of the keyword ideas displayed.
Competition: "The Competition column gives you a sense of how many advertisers are bidding for a particular keyword. This data can help you determine how competitive the ad placement is."
Global Monthly Searches: "The approximate 12-month average of user queries for the keyword on Google search."
Local Monthly Searches: "If you specified a country or language for your search, this is the approximate 12-month average number of user queries for the keyword for those countries and languages."
Approximate CPC: "This is the approximate cost-per-click you might pay if you were to bid on the keyword. The CPC is averaged over all the ad positions."
If you need to export the data, you can simply use the Download button under the Review Plan tab and export to your preferred format. You can then copy the data from the exported spreadsheet to your keyword research spreadsheet.
6. Check your content for irrelevant keywords.
Keywords without an assigned label or category could be keywords that you didn't expect in your content but could also be irrelevant keywords.
This is important to avoid, otherwise, Google's algorithm would think that you are keyword stuffing. And they're going to dock you in the rankings, which will be bad for your e-commerce. 
You might be asking yourself, "What's the big deal?" It's perfectly acceptable for me to include "sweaters for cute hipster dogs" in every paragraph of my website if my company sells sweaters for cute hipster dogs.
Not only does this bring little help to your SEO, but it can potentially derail your efforts to earn Google's favor and harm your website's ranking, as well as sound off-putting to human visitors.
Visitors won't be able to reach your site if they don't use relevant keywords when looking for an answer to a question or a solution to a problem.
7. Recognize a pattern in your final keyword group.
After categorizing and labeling your target keywords with low volume and high intent, and collecting the CPC, volume and competition, etc., you should be able to notice the patterns. 
You'll see keywords that represent a distinct topic on their own.
For instance, the keywords "Cheap Full Coverage Insurance" and "Cheap Insurance Companies" will each reflect separate contents that will be displayed on the page.
8. Start to outperform your competitors.
When it comes to creating an SEO strategy, one of the best sources of information is your competitors. Conducting a competitor keyword analysis can help you determine what you need to do to rank well in search and drive more qualified traffic to your website.
You can only better your rivals if you understand exactly what it is that they're doing.
Now that you've got all the data that you need, it's time to turn all the data analyzed and collected into your weapon. Transform the highly-valued keywords which you just filtered and start creating content for your e-commerce site.
The Bottom Line: Keep Your Friends Close, But Your Enemies Closer  
Finding quality keywords is challenging, especially when you're in a highly competitive niche. However, if you follow the above guidelines, you can reduce your SEO work hours while focusing on the growth of your small business.
Armed with all of that information, you can improve your own SEO. You'll know where to hunt for new links and how to optimise your content. You'll also learn how to change the architecture of your site and make other technical changes.
To improve your SEO for the sake of your business, you must first understand the competition along with your competitors. 
Want to know more? Click here to explore more about keywords and the 4 keyword gap analysis strategies!
Updated: 24 July 2021